In December of 2021, a call came into our Behavioral Health phone line (1-844-Necco-BH). Jen Breedwell, OP Admin, answered, and on the other end of the line was a woman in crisis. Her family was in danger of losing their housing, and with three young children in her care, that simply wasn't an option. Jen contacted Lindsy Johnson, OP Clinic Nurse, who immediately sent a group message to the Cincinnati Behavioral Health team informing everyone on the team of what was going on, and she says, "within minutes multiple team members responded with suggestions and offering to help anyway they could. Our team wrapped around this family from start to finish."
Kyler Jackson, who was the therapist for two of the kinship family's children, rearranged his entire schedule to create time to assist in any way possible. He first went for a home visit and worked with both the grandma and grandpa to talk through some of their issues with their family dynamics. Most importantly, Kyler worked to secure them housing through Job and Family Services.
Meanwhile, Malea Roberson, Behavioral Health Team Lead, stepped up to help with another looming problem. With the family facing eviction, and Christmas just days away, there was no expendable money in the family's budget leftover for Christmas presents for the kids. In December of 2020, with COVID at it's peak, Necco CEO, Beau Necco, said, "Christmas can't be cancelled." It was a rallying cry that was felt across the entire company. One year later, Malea was doing everything she could to make sure Christmas wasn't cancelled for these kids.
Fortunately, Malea is on the Advisory Board for Ahava Community Resources, a Cincinnati based non-profit run by her grandmother, that focuses on raising money to purchase gifts for expectant mothers for baby showers and foster children during Christmas. As luck would have it, there was enough money left in the budget for one more family. Malea acquired the children's Christmas lists and made sure they ended up with a merry Christmas.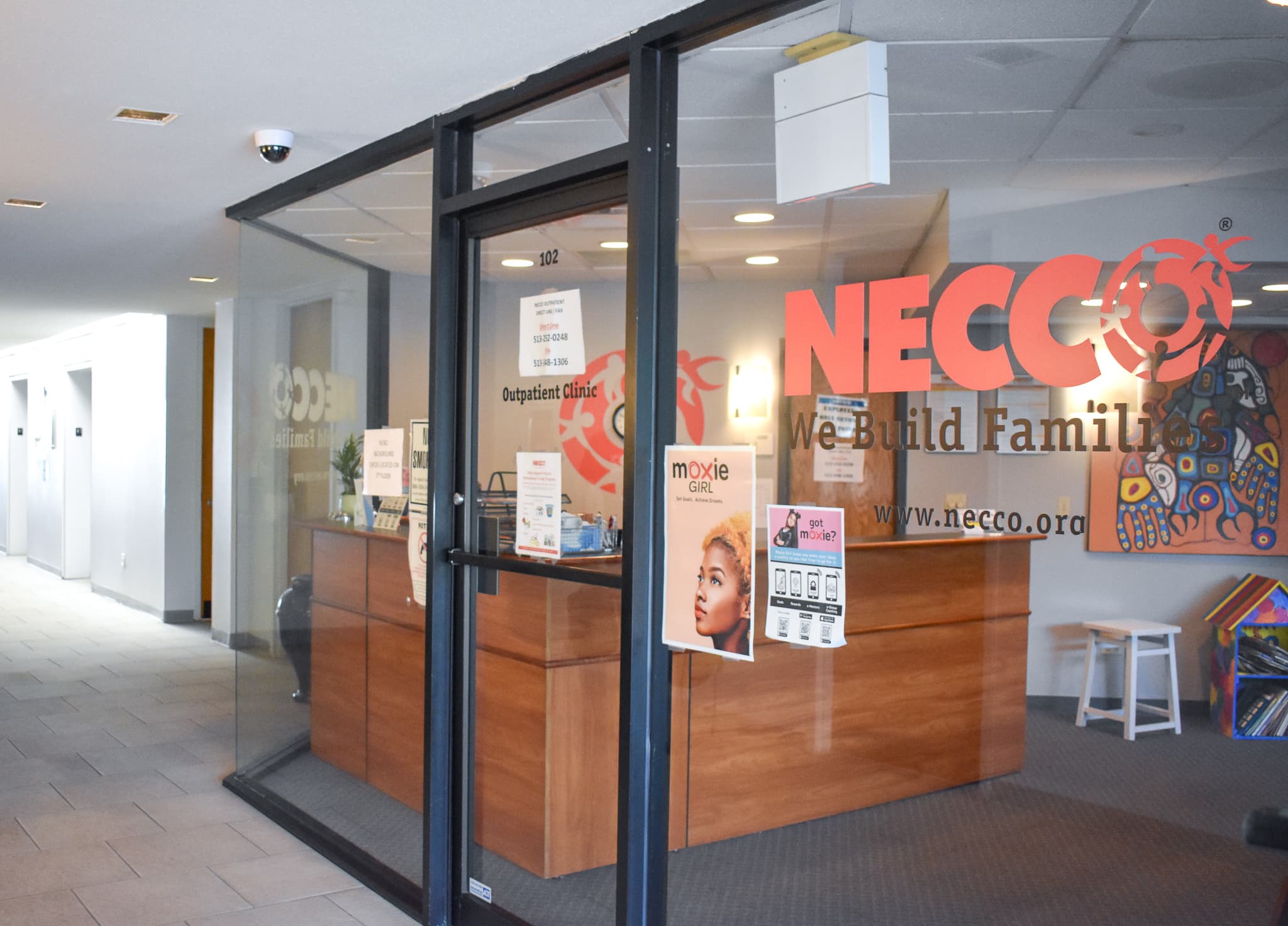 With housing secured and Christmas saved, the woman called and talked to Lindsy, this time not in crisis, but with nothing but thanks and praise. Lindsy says, "tears of sadness turned to tears of joy. I cannot express how thankful I am to have such selfless team members." The woman said everything had worked out with bills, housing and Christmas and she had even put in an offer on a new home! She also said to pass along a big hug to Kyler and Malea for all the help they gave her and her family.
Not every client faces issues as severe as potential homelessness, but Necco's Behavioral Health team is ready to spring into action for any problem big or small! Click here to schedule an appointment with one of our experienced counselors. If you'd like to join this awesome team and participate in a mission to help children while enjoying a work environment that is accepting and fun, check out our job board here!