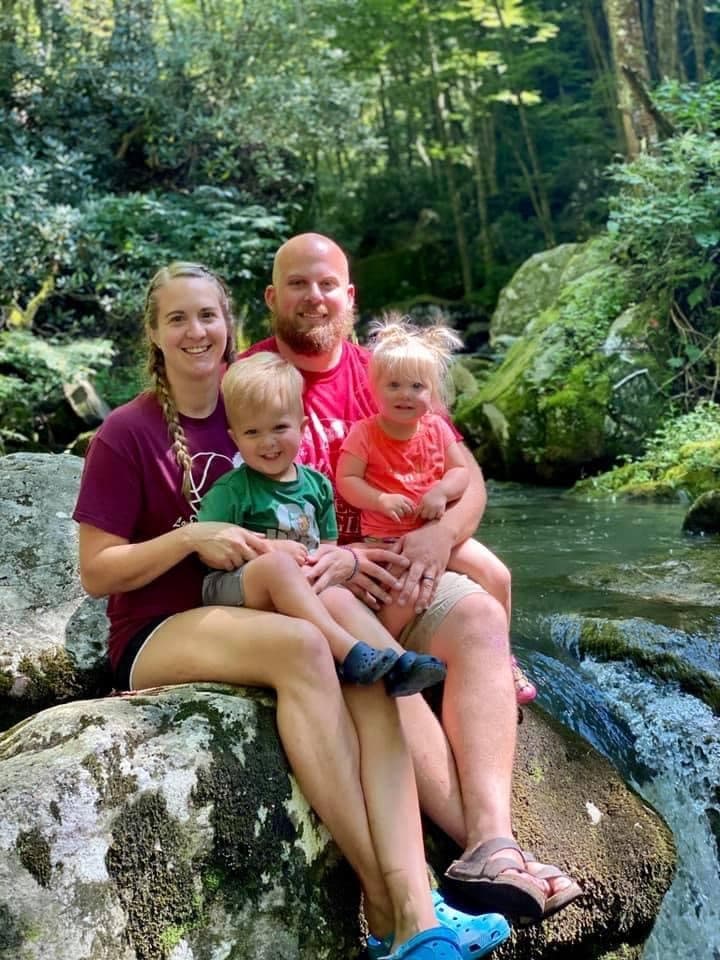 Jill Taylor has said, "I've never been one to be in the spotlight, I don't like a lot of attention on myself. I enjoy helping others and not taking credit for it." Well, sometimes it's the people who want the credit and accolades the least who deserve them the most. Or, as her direct supervisor, Ohio State Director for Independent Living, Ernest Lockett, says, "Jill gets things done behind the curtain so that the stage performers look their best."
Jill has always enjoyed helping others. Her primary outlet through community service projects with her church, and her favorite projects were those that involved children. As a young adult she always wanted to sit at the "kids table" during the holidays and watch over her nieces and nephews. At church, she would typically find herself drawn to a group of children, laughing and playing with them. Her affinity for children made choosing a career path obvious, she would become a pre-school teacher.
Jill went to college and obtained her degree in pre-school education, but after a year of teaching at a Head Start, she didn't love it like she thought she would. Head Start is a program that provides comprehensive early childhood education, health, nutrition, and parent involvement services to low-income children and families. By her own admission, Jill lived a relatively sheltered life growing up. It wasn't until she began her career working at Head Start that her eyes were opened to the struggles many children throughout the country must deal with on a day-to-day basis. So many of the children she taught came from disrupted homes and were being raised by their grandparents, aunts, uncles, or foster families.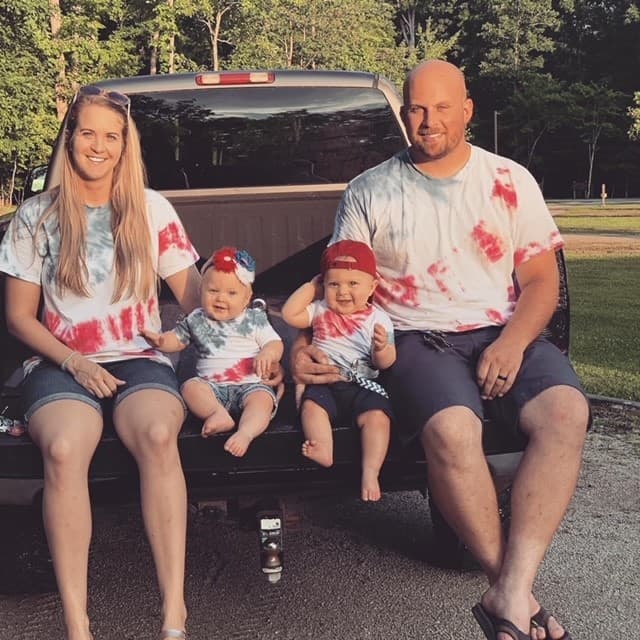 Armed with a newfound sense of passion and inspiration, Jill decided she wanted to do more to help children in the worst situations. That drive led her straight to Necco. In 2013, Jill applied for the Home Resource Assistant position in our South Point, OH office and was offered the job. The new role allowed Jill to work behind the scenes, stay out of the spotlight and, most importantly, make an impact. She found certifying safe homes that she could help bring children into to be one of the most satisfying experiences. Another aspect of her position allowed her to take referrals and help coordinate a home that best matched the needs and behaviors of the incoming foster children. Unsurprisingly, Jill's favorite part of the job was seeing the children at foster parent trainings and events and witnessing how happy and joyous the children were in their new environments.
Jill stayed in that role, working with the Foster Care team for six years until 2020. A new opportunity presented itself when Necco shifted its direction as a company to focus on its unique service lines. Jill knew very little about the Necco Independent Living program, but that was about to change. Jill recognized that when most children age out of foster care, they are unprepared for the world and have little or no safety net. Looking back on when she turned 18 herself, she knew she never would have made it without the help of her family. It was that realization that pushed Jill towards Independent Living. She loved the idea of helping prepare young adults to be successful, productive citizens.
In February of 2021 Jill accepted a revolutionary new role as Living Expense Coordinator that was designed to fit her unique set of skills. Again, she would be working mostly behind the scenes making sure the financial logistics of the program flowed smoothly. Ernest credits Jill with a lot of the IL program's early success, saying that, "Jill has been present and a major contributor with Independent Living since day one. She's kept the leadership team organized and connected since our infancy."
Despite some of that recognition, Jill mostly stayed out of the proverbial spotlight, but her work with First Financial Bank to help all the young adults in Independent Living get their own bank accounts deserves praise. Not only has she helped them open savings accounts but checking accounts as well. She has plans to strengthen Necco's partnership with First Financial and set up opportunities for the young adults to attend banking classes to learn about building credit, how to budget, how loans work and more. These are skills that some people consider common knowledge, but Jill has identified as a need for young adults from non-traditional families.
The Vice President of Independent Living, Greg Thompson, said of Jill in her new role, "While she's quiet and often behind the scenes, she has the talent, vision, and drive to revolutionize and modernize the way we pay thousands of bills each year for our hundreds of young adults across multiple states. Her importance simply cannot be overstated. She is finding ways to take all the things that slow us down, and to speed it up while simultaneously making them more cost efficient."
The future is bright for Jill. Her problem-solving skills and passion for helping children and young adults has fueled her personal and career growth. Her work to streamline bills will allow Necco to grow through added efficiency. She has big goals for the future of Necco's Independent Living program. She wants to see it offered in every state across the country, because as she says, "There aren't just foster children in the 3 states IL is currently in. There are foster children all over the country that deserve this opportunity."
To learn more about the Independent Living program, visit our Independent Living Overview page. Or, to read more stories about the people and successes of Independent Living, read these other blog posts.