Andrew Christian started out with a simple career goal; Help people. Unfortunately, how he was going to accomplish that goal wasn't as clear to him. Andrew double majored in Criminal Justice and Digital Forensics at Marshall University, and graduated in the Spring of 2015. Andrew realized, to find a job in his field, he would most likely have to leave Huntington, WV, and possibly even take an unpaid internship. He thought that financial burden would be too difficult to overcome, and Huntington was home, he didn't exactly want to move across the country. Instead, Andrew began scouring Indeed and other job boards for something that aligned with his priorities, a job that helped others, and was close to home.
Andrew initially applied at Necco for the Foster Care Case Manager position in South Point, OH. During the interview process he impressed Behavioral Health Director, Elizabeth Cremeans, so much that she instead offered him a position at the Necco Center in Pedro, OH as a Qualified Mental Health Specialist (QMHS). Elizabeth said she knew from the first interview that Andrew, "had a, calm demeanor, understood we are a customer service driven organization," and that he would be best suited for the QMHS position because he, "would support the team in finding new ways to leverage technology."
Andrew accepted the position without a full understanding of what the day-to-day job even was, but he knew enough, that he would be helping some incredible children at the Necco Center reach their full potential. Andrew said he, "was excited to start a more professional-type job. Which was all it was to me at first; a job."
In high school, and all throughout college, Andrew worked at McDonald's. He developed a great work ethic and showed loyalty, working there for six and a half years. Andrew brings that same attitude and loyalty to Necco. Andrew began as a QMHS and was promoted to the QMHS Team Lead within six months of his start date. In his first year at Necco, Andrew helped develop a template for electronic health records that was even adopted by the vendor. The template helped his teammates save countless hours and increased the efficiency of all staff providing group services. During that year at the Necco Center, Andrew said, "I never thought about working with kids previously. After my first few days working with the boys at the Center, I began to feel connected with them, knowing some of the activities I did with them could directly affect their day/month/life. It gave me a sense of fulfillment. This position quickly changed from "just a job" to something that would change the trajectory of the rest of my life."
While Andrew was working at the Necco Center, Necco's office in South Point, OH began their outpatient program, now known as Family Counseling and Community Services. The program serves foster care, independent living, and families in the community. Andrew saw this as an opportunity for personal growth, and a chance to help children in the same community he grew up in. Andrew accepted his new role as Outpatient Case Manager in 2017 and relished the opportunity to work with children in the school systems in Lawrence County, including Symmes Valley, the same school Andrew attended as a child.
After another year, Andrew was offered a Team Lead role again. This was right around the time Andrew received his first Funko Pop, a collection he became known for during virtual meetings. This time he was promoted to Outpatient Case Manager Team Leader, and says he was, "given the opportunity to help other Case Managers assist families." Which led to his team helping more individuals and families and helping them with a wide variety of issues. Some were lifted out of homelessness and worked toward getting their own apartment/home, some families were helped with food/utility assistance, and many children were given first-time opportunities, such as bowling, skating or golf.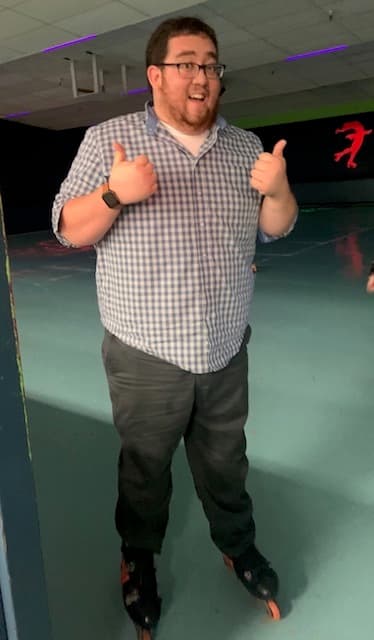 Nobody has been surprised by Andrew's upward trajectory. His teammate, Kasey McCallister, said, "Andrew is an amazing teammate and person. He truly has a desire to help others, especially kids in need. Necco is better for having Andrew and he is and will continue to be a major asset for change and social impact." That high praise was echoed by Stacy McFann, "Andrew has been an incredible asset to Necco's behavioral health team. Andrew's hard work and dedication has benefitted our program in so many ways."
All these positive outcomes helped drive Andrew. He was promoted once again in 2020 to Behavioral Health Program Director. Still Andrew's drive to learn and improve persisted, and after taking a long look at himself, and after a lot of positive encouragement from his peers and leadership at Necco, Andrew decided to return to college and pursue his Masters in Mental Health Counseling. Andrew says after graduating undergrad he, "never had any intention of going back to school for my master's, let alone counseling," but with the experience, encouragement and support system he has gained during his time at Necco, he was confident it was the right move to maximize his social impact while simultaneously furthering his career.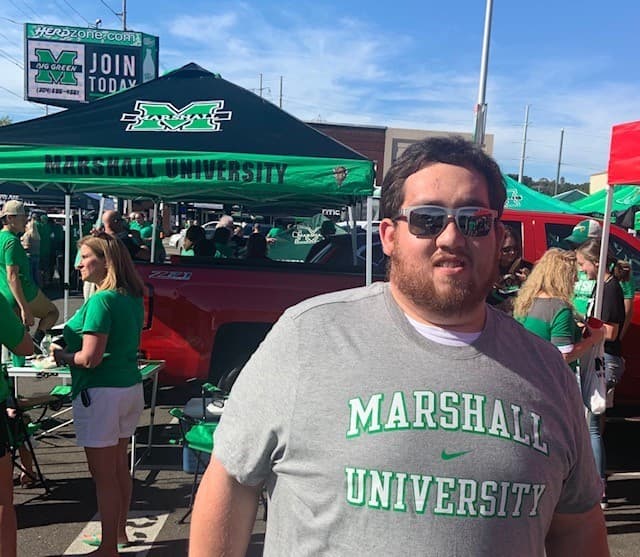 Andrew's infamous Funko Pop collection may never be complete, but as of this month his master's degree in counseling is finished. He also received Necco's annual Meritocracy Award this month and his team won Team of the Year. We can't wait to see what's in store for Andrew next! If you'd like to begin your career with Necco, visit our Careers Page. Andrew even has a few openings on his team!