The Cincinnati pop artist talks about becoming a Necco board member, the Queen City, and why it's important to have a four-legged friend.
How did you get to know about Necco?
Beau Necco visited a furniture store in Over-the-Rhine that was selling my work. He bought a large piece called "Madonna Monster". I met him at a friend's house later. He said "Oh, you wouldn't be the artist, Andrew Van Sickle, would you?" It was such a coincidence. He had bought into my creativity and artwork before he even met me.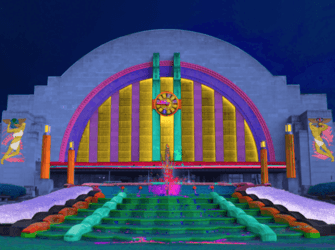 You recently became a Necco Board Member. How does that help you understand our mission?
I've known the Neccos for years before becoming a board member. I've never met a Necco I didn't like. That includes anyone in the company. I've gotten to see Necco grown in the past few years in the Cincinnati office. Backhandedly, I have learned more about the Necco mission by hanging out with the employees.
What is the most Cincinnati thing about you?
That's an interesting question. I would say the gravitational pull of Cincinnati. Once you get here, it keeps you. If you leave for 6 months, it will pull you back. Cincinnati just keeps getting better and better. I recently bought a house and plan on finishing my life here.
What are the most important rules you live by?
Treat others as you would want to be treated. If you do good things, good things will happen to you. I want to get new people I meet into a comfort zone. I want to be liked and I want to like them. I find every person interesting. If you meet someone, you should be able to find, within moments of meeting them, a common ground. Also, I think it is important to start and maintain throughout the day a good sense of humor.
What inspires you?
Creating things that people appreciate, recognize. I'm not just creating art because I like it. I'm a pop artist. I want people to know and recognize my work.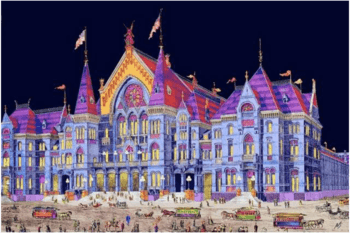 Who gave you the best advice ever and what was it?
Reverend Howard Finster, one of the American Folk Artists of the latter part of the 20th Century. He had a saying "Circle of friends has no end". Have you ever heard that? It's true. He was my first mentor.
Tell us about Bill Murray the Pug.
Dogs always remind me of my childhood. I don't have a wife to come home to but I've got a dog wagging his tail, happy to see me. I had to give him a great name. He gained a lot of fame from when I owned AVS art gallery. The parties were legendary. Murray was there and lots of people saw him and got to know him. I do feel that he and I have a connection. Honestly, I didn't even want a pug.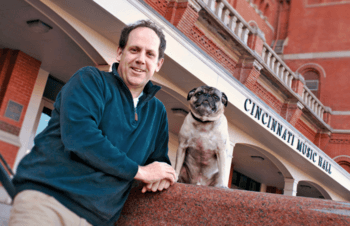 Andrew VanSickle is a Sales Representative for Liberty Mutual Insurance.