In 1996, a seven-year-old little boy named Chris Early was placed in the foster home of Gina and Hatler Robinson. Across the river and a mere 10 miles away, a 7th grader by the name of Greg Thompson was playing youth baseball. The two did not know one another. But, some twenty years later, they would have a bond and quite a story to tell.
Fast forward to 2006. Greg Thompson is now employed as a foster care case manager with Necco. As he sits in a packed courtroom, waiting for his case to be called, he couldn't help but overhear a Necco Foster mother explain why she fosters. The foster mother was Gina Robinson. She shared that fostering can be challenging. She shared that her previous foster child was difficult. She shared that he had been adopted by his aunt and was now a successful athlete in Huntington, West Virginia. And she shared that his name was Chris.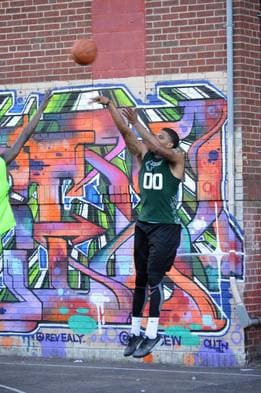 Greg immediately perked up and asked the boy's last name, as he had worked and played ball with many of the best players in the area. Gina told Greg that Chris's new last name was Early. Greg was speechless. Could it be that the same Chris Early that Gina spoke of was the same Chris Early who was currently sitting at his house and working on his computer? Indeed it was.
In 2004, Greg met Chris through mutual friends in the basketball community. He served as a mentor and tutor to Early during his high school years at Huntington High School. It was here that Chris became a heavily recruited, nationally ranked, top 100 player in the country. Greg took Chris with him to youth basketball camps. In turn, Chris would bring back knowledge and etiquette training he learned from his recruiting trips. The two went everywhere together. They were inseparable; brothers.
Despite winning three consecutive West Virginia State Championships, three consecutive High School Slam Dunk Championships, becoming a McDonald's All American Nominee, as well as countless other awards, Chris never thought he would go to college. "College was the furthest thing from my mind" Early recalled. Greg, however, knew better.
In 2007, Chris ended up signing to play for nationally ranked, Oklahoma University. He later transferred to University of Tennessee-Chattanooga, where he would play all four years, become a team captain and graduate with a Bachelor's Degree. During Chris's time in school, Greg left for the University of Louisville to pursue his own higher education. As big brothers often do, Chris was there to help him in the transition of moving away. Although many miles separated them, the two remained as close as ever.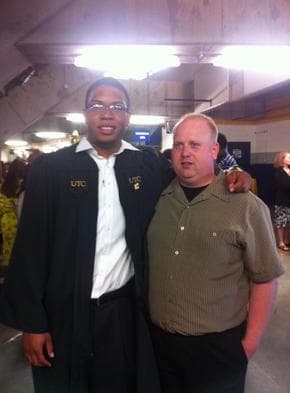 Throughout Chris's life, he was always drawn to helping others, especially children. He majored in Sports Administration in college with the hope of one day coaching. He channeled this passion into volunteer opportunities during his school breaks. He assisted Mark Cisco with his renown basketball school, mentored Necco foster youth in Ashland, Kentucky by encouraging them to follow their dreams and to stay focused in school. He even did seasonal work with Necco of Grayson, Kentucky under the tutelage of now Necco Kentucky State Director, Kelly Conley.
Upon his college graduation in 2011, Chris went on to play professionally in Texas, Canada, Georgia, and Peru. In fact, he still plays overseas. However, he continued to spend his off seasons working with kids affected by mental health and behavior disorders in both the community and residential settings. While Chris found this work to be rewarding, he never truly felt "at home".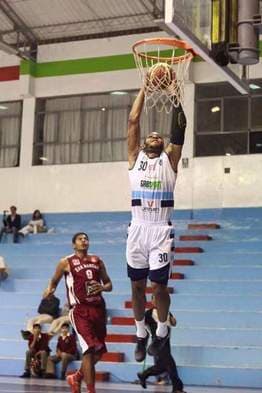 In 2015, Greg encouraged Chris to put his talent with disadvantaged children to work. In December, Chris applied at the Necco Center and was hired as a Qualified Mental Health Professional. Although he was later recruited to play professional basketball in Peru, he returned immediately to the Necco Center, his home.
Chris has flourished in his role with the Clinical Team. He has forged an unbreakable bond with the children of the Necco Center. He is trusted, admired, a mentor, but most of all, the boys can see themselves in Chris. Greg has always been proud of Chris and his accomplishments. But there is something special about the pride he feels when he looks across that residential campus and sees Chris working his magic. That "difficult", "challenging", foster youth from so many years ago is now teaching and mentoring and loving some of the most unlovable but deserving children. That, folks, is what we like to call Full Circle.