We all know that stories have the power to touch hearts while teaching valuable lessons. Elisha Young, a dedicated case worker in Kentucky, knew exactly how to accomplish both using her personal experiences and a furry family friend.
Elisha is a Targeted Case Manager in Somerset and Corbin, Kentucky. She earned a bachelor's degree in social work from Eastern Kentucky University. She is currently pursuing her master's degree from Campbellsville University in the same field. After working in the foster care industry for several years, Elisha ventured into the field of behavioral health. She said her goal is to become a therapist and make a "meaningful impact on the lives of others through counseling and support."
Not only is Elisha an enthusiastic worker, a student and a mother, but she is also an author. Her children's book "Toby Tales" depicts the wonderful stories her grandmother, who the family lovingly calls Memsee, used to tell Elisha's daughters about her mischievous poodle Toby. "Every week, Memsee would visit, and the girls would eagerly gather around to hear about Toby's wild adventures," Elisha said.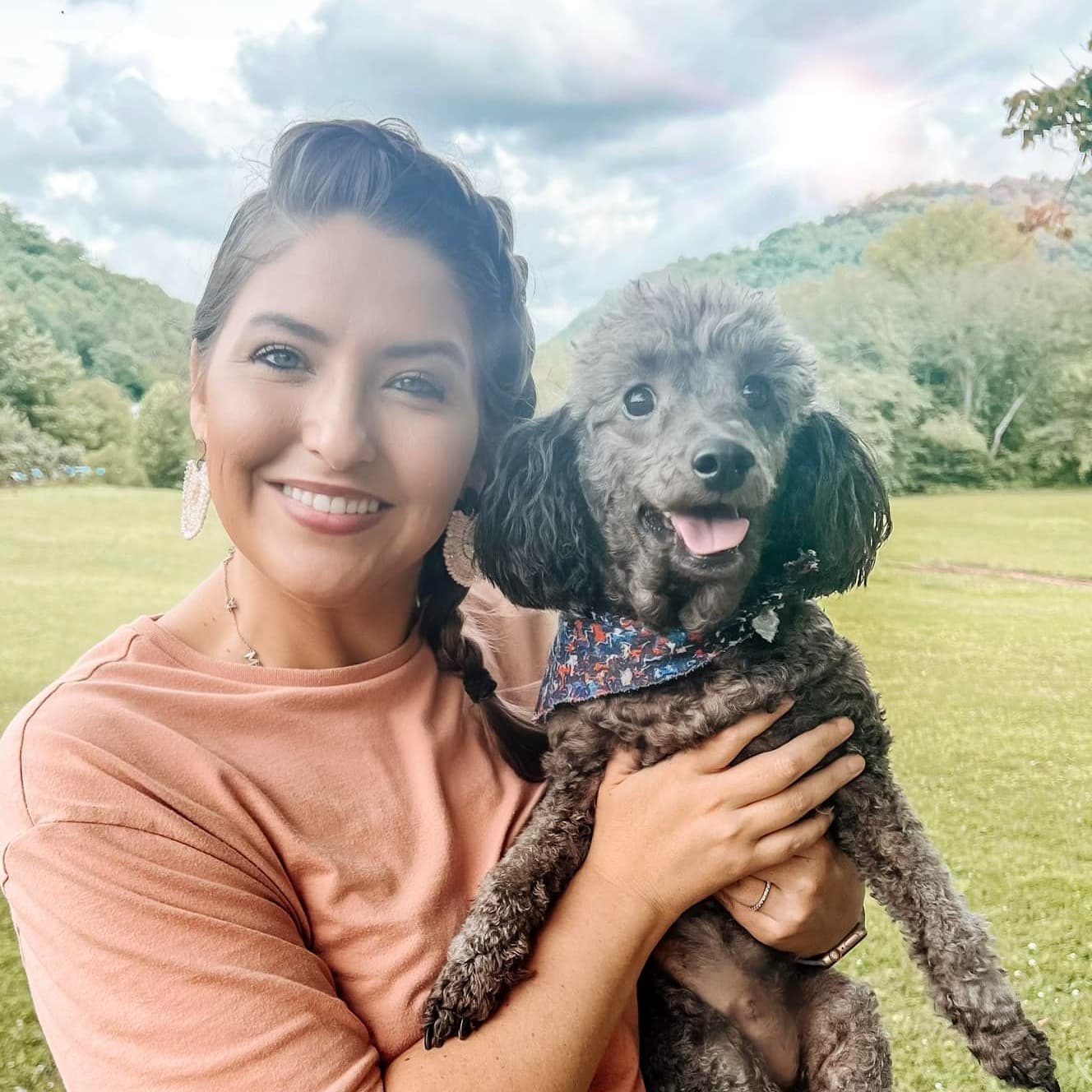 In each Toby story, Memsee would include uplifting and positive messages. It was these messages that inspired Elisha to bring Toby's adventures to life to share with a wider audience.
"As I began writing the book, I carefully captured the essence of Memsee's storytelling," Elisha said. "Expanding upon Toby's escapades and ensuring that the heartwarming messages remained a part of each story."
Elisha says that publishing "Toby Tales" was both exciting and nerve-wracking. She took great care in preparing and editing the manuscript as well as exploring different publishing options so that she could make sure the book reached as many young readers as possible.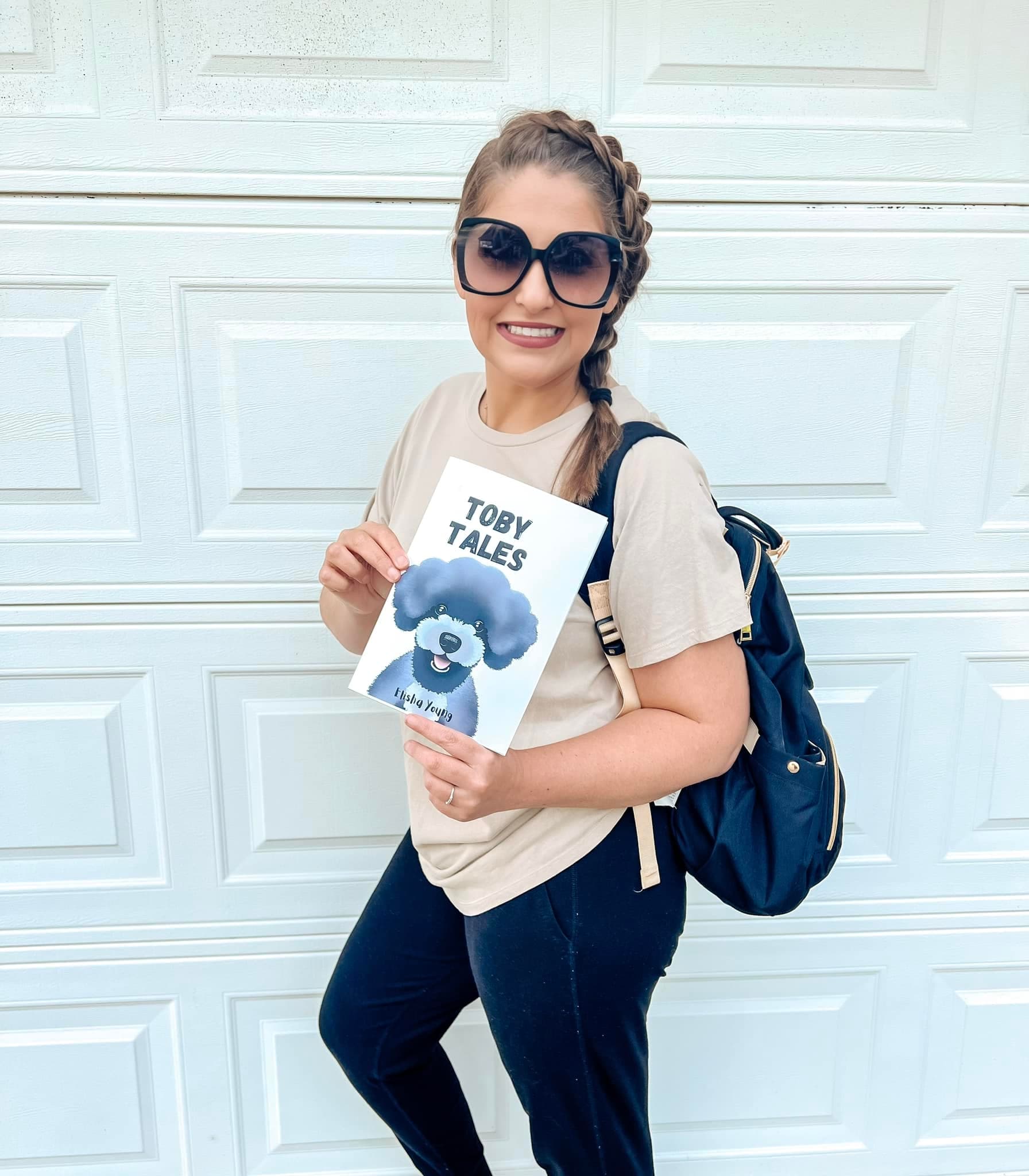 "Seeing my book come to life and holding it in my hands was a surreal experience," says Elisha. "My aspiration is for therapists, educators and families to embrace 'Toby Tales' as a valuable resource for inspiring and uplifting children.
"Toby Tales" may be Elisha's first book, but it certainly won't be her last. She plans to create more books that center around themes like community involvement, mental health and fostering positivity for young readers. She also wants to incorporate activities within the books to allow the readers to connect with the messages on a deeper level.
"As I embark on this journey, I am excited about the opportunities that lie ahead. I am determined to share my passion for storytelling and inspire young hearts with Toby's adventures. Each new book will be a chance to touch the lives of children, sparking their imagination and leaving a positive impact that will stay with them as they grow."
As she waits to see how the next chapter unfolds, Elisha lends some advice that helped her along the way.
"[E]mbrace continuous learning, communicate effectively, take initiative, maintain a positive attitude, and prioritize work-life balance," Elisha says. "Stay curious and committed to personal growth, be clear and respectful in your interactions."
You can read all about Toby's adventures on Amazon. If you are a dedicated and passionate worker like Elisha, we want you on our team! Check out our career opportunities here.