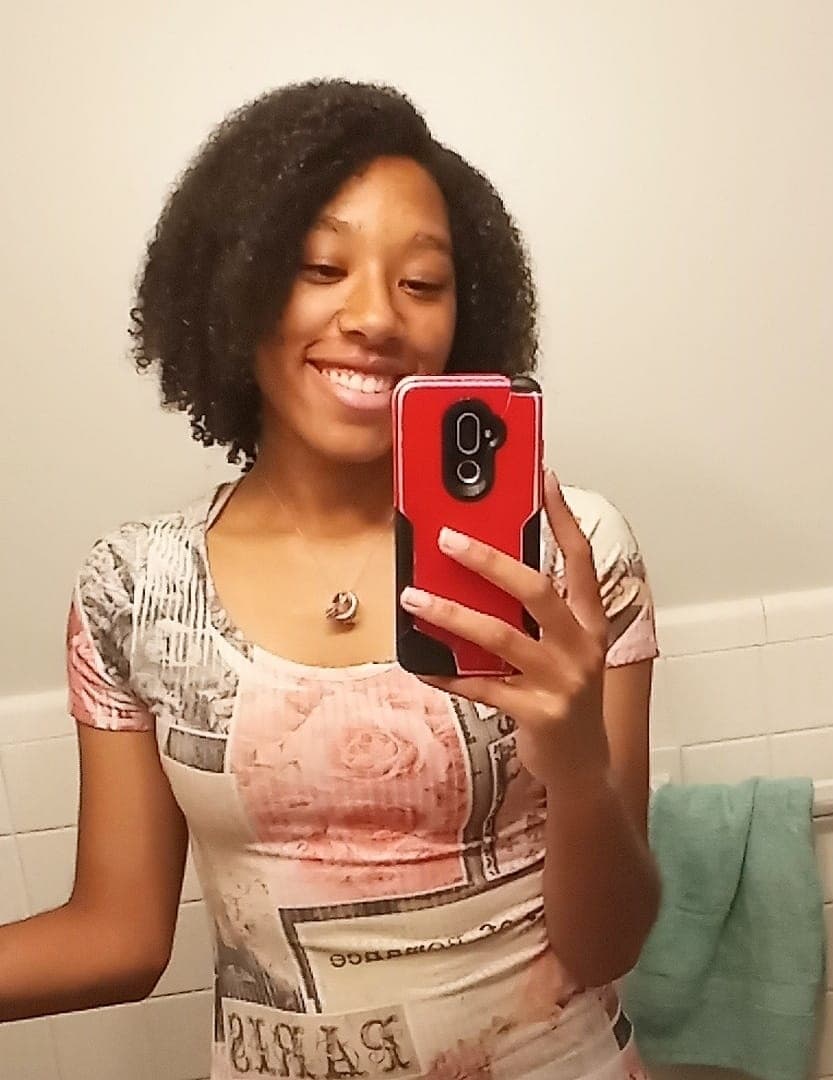 While many millennials are still struggling with "adulting" into their 30's, Tia Humphrey, a recent graduate of Necco's Independent Living program, just purchased a house on her 21st birthday. Now, the one thing that eluded her most throughout her childhood, a permanent place to call home, is finally hers.
Tia spent 16 years in the foster care system. She was placed in her first foster home at the age of 5, and from there on, not only did she lack a permanent home, but consistency in general. One of the things children in the foster care system need the most is a day-to-day routine to provide some level of normalcy. A single constant to hold on to in their lives full of variables. For Tia, the constant she latched on to was school.
School was, in her words, a "safe haven," it provided her with structure and routine, but it also provided her with an opportunity to pursue her artistic talents. As early as elementary school Tia began playing the trombone, and she loved it. The trombone would become the second constant in Tia's life and, like school, is still with her into her early twenties.
Now she has another constant in her life, her own home. Tia says, "the few times I visited my birth mother I saw the run down home she lived in, and I knew I didn't want to end up like her." Always a goal-oriented individual, Tia set the goal for herself from a young age to become homeowner. She said she felt like "no matter what foster home I went to, it wasn't really my home." So, she decided that when she turned 18, she would join Necco's Independent Living program in Louisville, KY.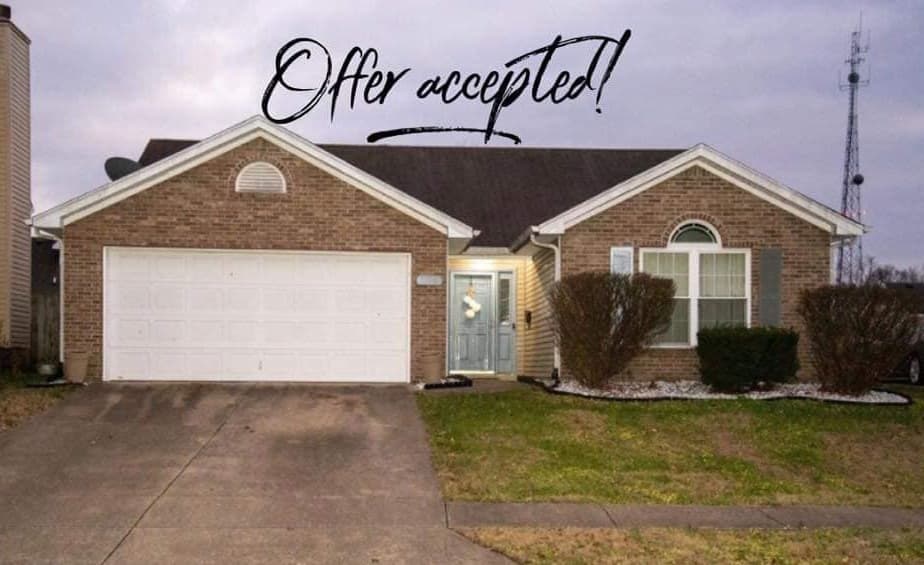 Tia says choosing Independent Living was a "no-brainer," and that there were, "so many benefits that came with the program, and I knew that being a part of it would improve my life." Meanwhile, Tia saw the program as a path to home ownership, saying that it "allowed me to set goals and save money to buy my home once I turned 21." Tia humbly credits Necco's Independent Living program with improving her life, but in reality, all of her successes can be attributed to her good decision making.
One of Tia's other good decisions has been to pursue higher education. She is currently in her Junior year at the University of Louisville in pursuit of her Bachelor of Social Work, with plans to continue her education and obtain her Masters in the same field. Even now, her two constants are still in place. Continuing her education as far as it can go, and she now plays trombone in Louisville's pep band. Tia had plenty of self-doubts like most teenagers do, but the trombone was one thing she felt confident about. Tia says, "Before I played jazz, I didn't think I was any good at the trombone, but after playing jazz it really helped me find the confidence to play."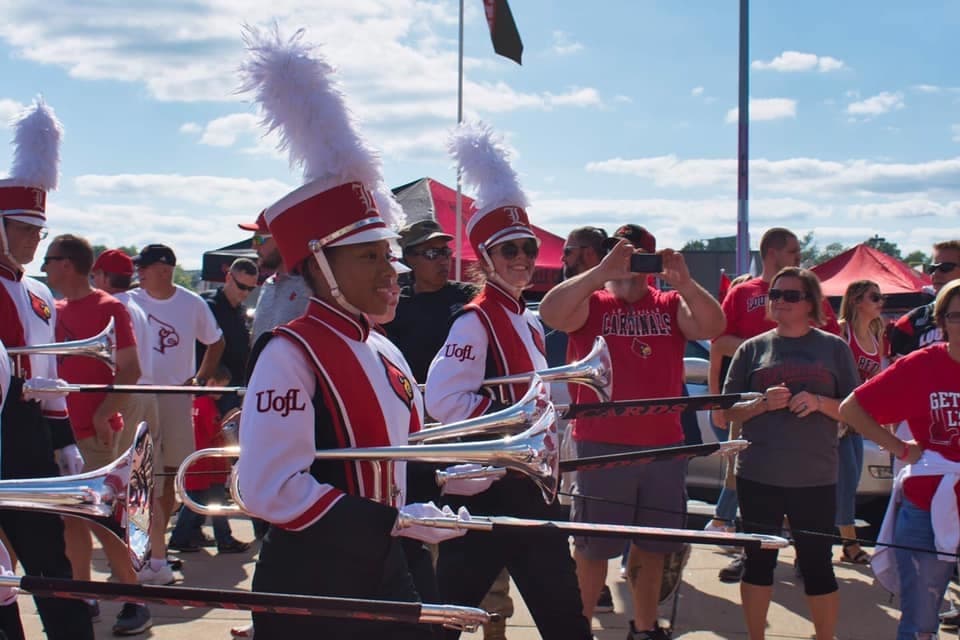 Tia's confidence has spilled over into her professional life as well, she has a sterling resume filled with promotions and advancement all throughout her work history. Her first job was coveted by many, with the help of her foster mother, Tia applied and was accepted to be a paid intern at the Louisville Orchestra in the marketing department. She developed strong relationships and loved every second of the experience. From there she took a barista position at Starbucks, but was quickly promoted to barista trainer and then shift supervisor. After three years she decided to move on and began working at the Voices of the Commonwealth (VOC) and was quickly made the co-chairman of the organization. The VOC is a group that advocates for foster youth all across the state of Kentucky, a natural fit for Tia given her background in the system and knack for social interactions. She says the most important part of her job is "being able to talk to the foster parents," and that they "really value my opinion and a lot of the advice I give them can really improve the home that they give to foster youth." All of that while simultaneously working at CVS Pharmacy as a shift supervisor.
There's no denying the future is bright for Tia given her track record and work ethic. Her Independent Living Case Manager, Gabby Robinson, says, "In a professional role where I was meant to teach her independent living skills, I often felt like Tia was teaching me resilience, strength and the power to make a difference. I cannot wait to see how she successfully tackles challenges and leads others in her future social work career. She has a willful voice that will no doubt bring positivity and change wherever she goes." Meanwhile, Tia says the only thing she knows for sure about her future is that she wants to make a difference, and that she wants a few dogs. Well, Tia is already making a difference, and given her recent home purchase those two dogs should be an attainable goal in the near future!
Tia is a shining star for our Independent Living program. Not every young adult who enters our program will purchase a home on their 21st birthday, but with hard work, commitment and dedication like Tia's it is possible! Our program not only helps with employment and education, but also with financial literacy, voter registration and numerous other skills to help build productive citizens. When we say We Build Futures, these are the outcomes we are talking about!