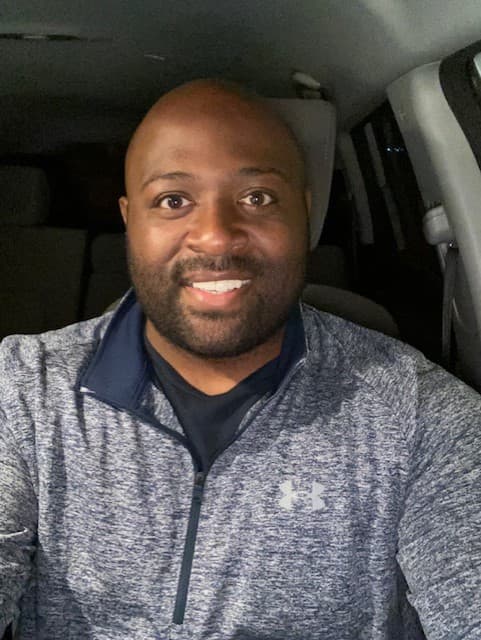 In the summer of 2013, Necco of Lexington brought on an intern by the name of Jason Jackson. As a non-traditional student, Jason was also a non-traditional intern at the age of 30, however, that didn't stop Jason from diving in and soaking up as much knowledge and experience as he could. Meanwhile, he was becoming immersed in Necco's culture and loving every minute of it. Jason's Necco journey from summer intern to Program Director didn't begin in 2013 with his internship, it began when Jason was just 13 years old. Back when Jason was a fledgling teenager he watched a documentary on homeless children throughout the world, and it was then he decided his future career path would be working with youth in the field of social work.
Born and raised in Lexington, KY, Jason has done plenty of traveling, but considers Lexington to be his home. Jason grew up as one of three brothers in a two-parent home. He says he has been "blessed with a great family," and that he has always "loved attending church" even singing on the vocal team. Jason credits the church as a pillar of who he has become today. Not only has Jason devoted his professional life to working with young adults in need of help and guidance, but in his private life he has become a foster parent himself.
Over the last six years, Jason has already fostered fifteen children, and currently has a ten and fourteen-year-old in his home. He is in the early stages of adopting the ten-year-old. When Jason began at Necco, he mainly worked in Foster Care, although from time to time he would assist with tasks for the Independent Living program. He worked as a Foster Care Case Manager for three years, but when he became a foster parent himself, and when an Independent Living position opened up, he decided to transfer based on the previous good experiences he had in the Independent Living program.
In his new role Jason found his niche. He was right where he wanted to be, and soon, he was promoted to Team Leader for Lexington Independent Living. Jason loved his new role and continued to bring the same drive and fervor he brought as a Case Manager. The Vice President of Independent Living, Greg Thompson, says "Jason is as selfless and caring as it gets," and that he is "an incredible teammate." Recently, Jason was promoted again, this time to Lexington Program Director for Independent Living. Greg credits Jason's successive promotions to his leadership capabilities, saying that "As a leader, he leads by example, and his humble approach is appreciated by all that get the opportunity to work alongside him. Jason embodies our corporate culture principles and is a fantastic example of home-grown leadership!"
Jason is looking ahead to the future of Necco's Independent Living program with great optimism based not only on his own personal growth, but the growth of the department as well. Jason says he has "learned so much since transitioning to Independent Living," and that he has, "developed lasting relationships," not only with his colleagues, but also with the young adults he has worked with. Kim Hedglin, Kentucky State Director of Independent Living, seconds that sentiment, saying, "Above all, his work with Independent Living youth never stops. He continues to be available for youth that is no longer participating in Independent Living and dedicates so much of his time to his work with young adults." Jason's passion for his work is fueled by the success of the young adults he works with and that success has manifested itself in so many ways recently. He has watched many of them open their first bank account, vote for the first time, get promoted at their jobs, finish school, start school, become advocates for social justice and so much more. Jason says the young adults have "played a vital role in change and reform on a much grander scale than anyone could have imagined." That change and reform hasn't just been on their communities, but on Jason as well.
If you're considering Necco's Independent Living Program, you can learn more about it on our Independent Living Overview page and if you're in the Lexington area, you'll even get a chance to meet Jason face-to-face.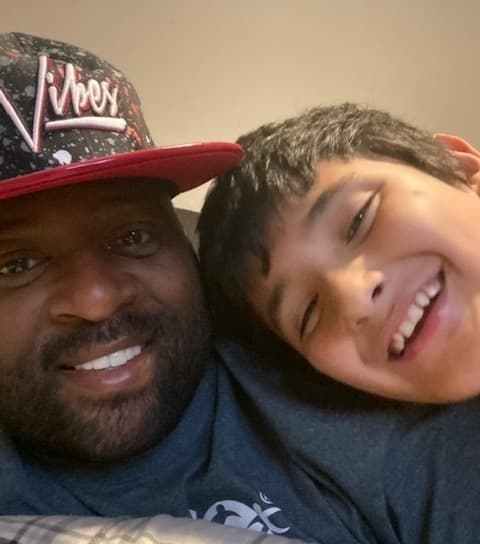 Fast Facts:
Age: 38
Hometown: Lexington, KY
College: University of Kentucky- Bachelor of Social Work
Hobbies: Volleyball (playing and coaching), traveling to the beach, and watching documentaries
Interesting fact: I was born with 6 fingers on each hand but had them removed