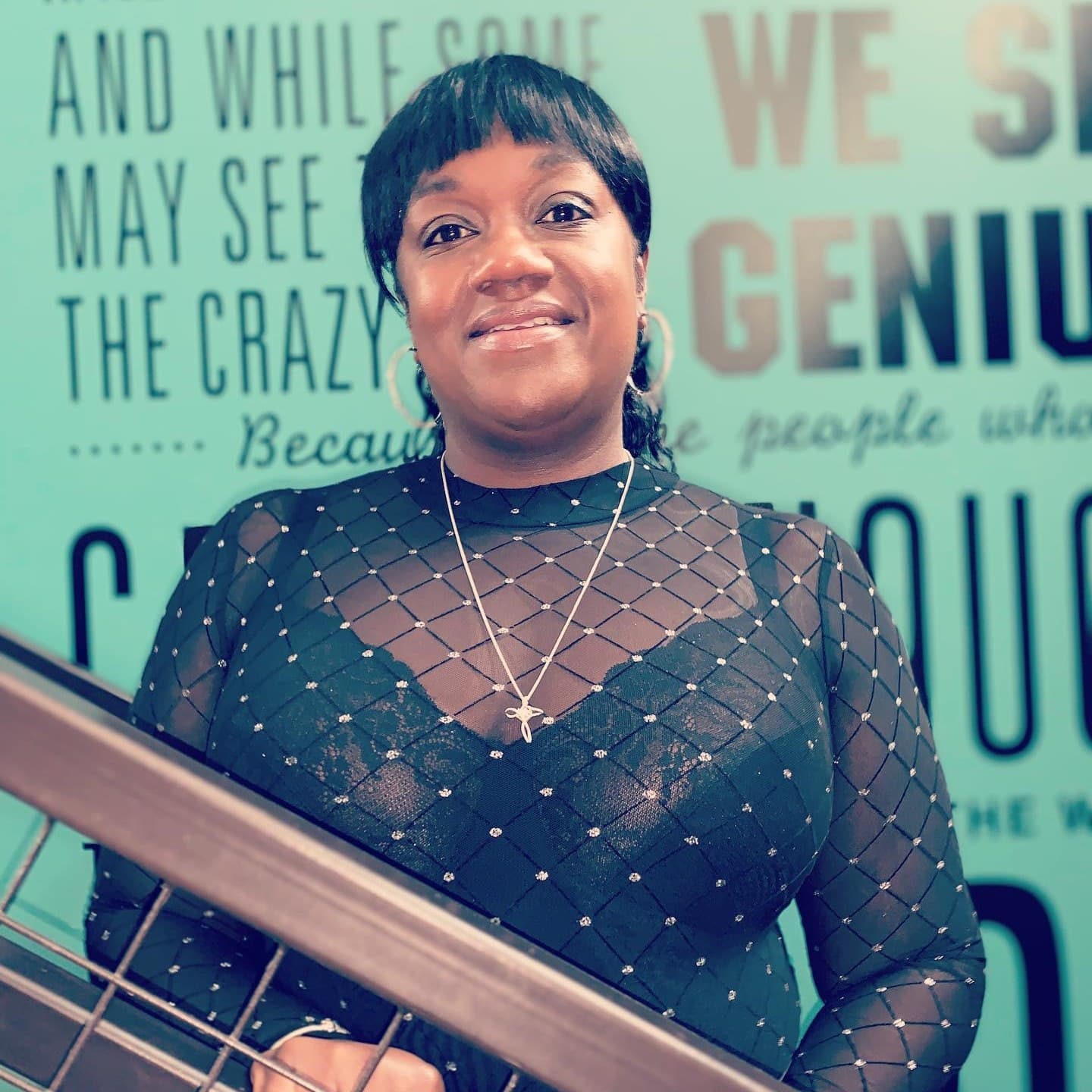 Two of the principles that guide us at Necco are "Sacrifice and Assist" and "Meritocracy". Sacrifice and Assist is typically used in reference to an employee stepping outside of their traditional role to help someone else within the company, and Meritocracy is all about the best idea winning regardless of job title. Ebony Webb, our Accounts Payable Supervisor, is living both of those Corporate Culture Principles to their fullest.
On Meritocracy, Ebony says she remembers at the beginning of her Necco career, "Mark Davis (Necco's Chief Operations Officer) telling me when I started that I needed to 'Speak Up'. I had worked for another employer for 17 years before coming to Necco and no one ever asked me to Speak Up."
In early 2020, Ebony came up with an idea to help the young adults in Necco's Independent Living program. Most of the young adults in the program had no bank accounts, no credit and no banking history or financial literacy of any kind. To Ebony, this was a clear gap she could help them bridge, so she set out to help each young adult open their own savings account. Ernest Lockett, State Director for Independent Living in Ohio, worked closely with Ebony on the project says that when Ebony discovered the bank account issue "she ran towards that." Ernest said one of the reasons Ebony started her initiative was because she "wanted to get away from the numbers and accounting and get to the people directly."
In March, when COVID-19 was first impacting the country, Ebony said she "was discouraged." She had just started to gain momentum with her passion project and the new obstacles and hurdles COVID-19 presented threatened to kill her entire project. Luckily, Ebony has never been one to shy away from a challenge. Instead of giving up, she said "I knew I had to get it together", so she got up one morning and decided to double her efforts. With renewed fervor, Ebony partnered with First Financial Bank and began opening savings accounts right and left. Less than 6 months later they had opened nearly 250 savings accounts for the young adults in Independent Living. Ebony says she "feels honored to say that (number) out loud."
Meanwhile, during the process of opening the savings accounts, Ebony took the initiative one step further and began helping to open checking accounts as well. As a cherry on top, she even secured a $50 bonus from First Financial for each young adult who opened an account.
Not long ago, many of these young adults were carrying all their cash on them, stashing money in shoe boxes or under the mattress or relying on friends or family to keep their money for them. Now they have financial independence. Ebony says, "it will teach them responsibility, it will teach them money management" and it "gives me hope that we are helping them be very productive citizens."
With the initial monumental task of working to open hundreds of savings and checking accounts nearly complete, Ebony is shifting her focus to installing her idea within the Independent Living program permanently as one of the first things to happen when a young adult enters the program. Ebony has Sacrificed and Assisted not only other employees within the company, but for our young adults as well, and clearly, the best idea won. To learn more about Ebony's story, watch the video!