We are asked a lot of questions about fostering, so we have put together a list of the most common ones.
1. What are the steps to become a foster parent? Is fostering a child something you have been thinking about for some time now? Chances are, you have discussed the idea with your significant other, children, parents, or church family. That's perfect! Fostering is truly a family decision. Let's face it, the dynamics of your family are going to change, in a wonderful way. You will be adding another child, another personality, and another person to love.
When everyone in your family is on board, you are ready to reach out to us! We make this part easy! You can call the Necco office nearest you or fill out our inquiry form. You will be put in touch with a Necco Home Resource Coordinator (HRC). He or she will gather some basic information from you, schedule you for your first training, and answer even your biggest questions!
Whether you are becoming a foster parent in Ohio, Georgia, Kentucky, or West Virginia, you can expect the following during your process:
• Weekly training sessions• Necco staff visiting in your home• Telling your family's story (Home Study)• Background checks• Becoming a part of the Necco Family!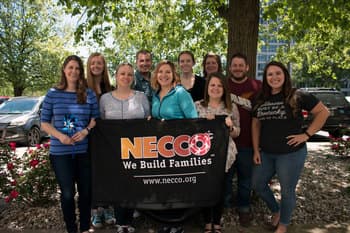 2. How long will a foster child stay with me? All foster children have their own unique circumstances. Some children just need a stable, loving environment while their parents work toward completing their goals. Some children may need care more long-term. In some cases, foster children will return home to their families within a few months to a year. While others will become eligible for adoption or stay in foster care until age 18 or 21 (depending on the state). Regardless, the care and love you show a child when they need you is irreplaceable, whether it is for 6 months or 6 years.
3. Can I adopt a child through Necco? Building families through adoption is our #1 favorite! Necco's Adoption Specialists will walk with you through the entire process, answering questions, linking you to resources, and assisting you with the legal side of things. With over 600 children adopted in the last three years, we build families smarter, faster, and better than anyone else. Grab a box of tissues and watch two little princesses in A Royal Necco Adoption.
4. How long does it take to become approved for foster parenting? We simply do not have enough loving foster homes to meet the demand of kids who need them. Additionally, we wish we could snap our fingers to complete the foster parenting process for all of our families, but a great deal of preparation must go into it. We really get to know our parents and they, in turn, become part of our family. Through training, documentation, home visits, and family stories, we are able to see what makes your family special. When a child is ready to join your family, we want to know that we have made a good match!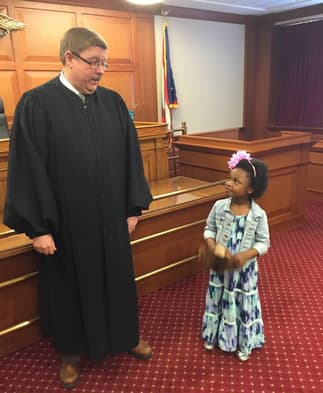 We hope we have taken the confusion out of fostering! Be sure to check out our FAQ page for a full list of questions and answers. Any more questions? Just ask! We Build Families!